{ Herons Landing by JoAnn Ross - TLC Book Tour }
Thursday, June 07, 2018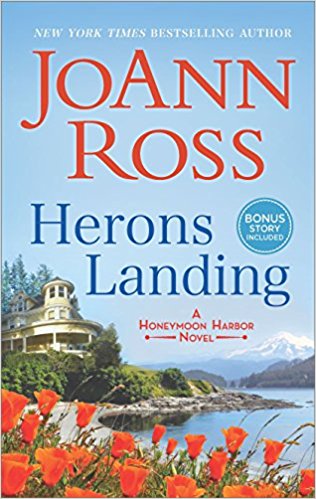 Series: Honeymoon Harbor
Mass Market Paperback: 496 pages
Publisher: HQN (May 22, 2018)

There's no place to fall in love like the place you left your heart

Welcome to Honeymoon Harbor, the brand-new, long-awaited series by beloved New York Times bestselling author JoAnn Ross, where unforgettable characters come face-to-face with the kind of love that grabs your heart and never lets go.

Working as a Las Vegas concierge, Brianna Mannion is an expert at making other people's wishes come true. It's satisfying work, but a visit home to scenic Honeymoon Harbor turns into a permanent stay when she's reminded of everything she's missing: the idyllic small-town charm; the old Victorian house she'd always coveted; and Seth Harper, her best friend's widower and the neighborhood boy she once crushed on—hard. After years spent serving others, maybe Brianna's finally ready to chase dreams of her own.

Since losing his wife, Seth has kept busy running the Harper family's renovation business and flying way under the social radar. But when Brianna hires him to convert her aging dream home into a romantic B and B, working together presents a heart-stopping temptation Seth never saw coming. With guilt and grief his only companions for so long, he'll have to step out of the past long enough to recognize the beautiful life Brianna and he could build together.



Purchase Links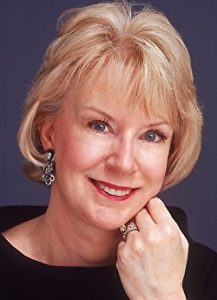 About JoAnn Ross
New York Times and USA TODAY bestselling author JoAnn Ross has been published in twenty-seven countries. A member of Romance Writers of America's Honor Roll of bestselling authors, JoAnn lives with her husband and three rescued dogs — who pretty much rule the house — in the Pacific Northwest. Visit her on the web at
www.joannross.com
.
My Thoughts:
Herons Landing is the first full novel in the Honeymoon Harbor series, by JoAnn Ross. The prequel to this one is called Home to Honeymoon Harbor, so if you want to check that one out before reading this one, you can.
I haven't read the prequel but I honestly didn't feel that I was missing anything out when reading Herons Landing.
The story is centered around Brianna and Seth and features quite a few things that I love, small towns, historical homes and a good ol' romance intertwined with brilliant writing and character development.
Brianna returns to Honeymoon Harbor to buy the house that she has always loved, but of course buying a home usually means renovations and changing things up to meet your taste. In comes Seth who is the best in the business. Aside from being handsome, there is a bit of a past between Seth and Brianna, as he used to be married to her best friend who unfortunately passed away while serving in the military.
Their romance is not quick, and although the attraction is there, they each have their own reservations and issues to deal with.
What we end up with, is a sweet romance set in a beautiful small town near the waterfront.
Definitely another one to add to your summer reading list, and I honestly can't wait to go back and read the prequel and any subsequent books in the series.