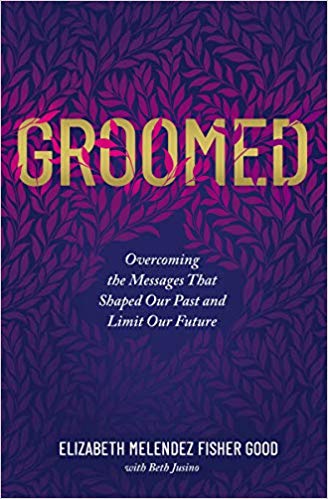 Paperback:
208 pages
Publisher:
Thomas Nelson (January 14, 2020)
Someone in your past sold you a false story about who you are and what you're worth. It has been holding you back for too long. Take control of your future.
A staggering one out of three women in America was a victim of sexual abuse at some point in her childhood. No matter how many years it's been, if that's your story, those scars are probably still with you. But even if that's
not
part of your story, this book is for you. Women today have been groomed for a lot more than just sex.
Using her own story of abuse, family tragedy, and rebellion, Elizabeth Melendez Fisher guides readers toward an understanding that grooming is oftentimes subtle, but it's always life-altering. In
Groomed
Fisher incorporates the language and lessons gained over the past decade working with sex trafficking victims and her work in ministry and counseling before that. She draws out five specific ways that women have been groomed, from physical appearance to spirituality to finances, and shows how those manipulative messages have affected the way we see our worth and how they've oftentimes stifled and limited us. From there Fisher offers readers a way to overcome their past, starting with the all-important but rarely explored idea of a
selah
, or a time of rest and reflection, and exploring active ways to forgive and move forward to a new level of freedom.
No one has to be defined by her past. No one has to live for her groomers. It's time to take a look back at where we came from to escape the messages of our past and take control of our future.
'In Groomed Elizabeth shares a raw, heart-wrenching story, digging deeply to save others–a vital education, a sad tale, and a miracle of truth. Stopping sex trafficking and helping young women thrive is only possible through the education this book provides. And, ultimately, the sad realization that it could have been any of us!' –Dina Bair Maher, WGN-TV, Chicago, anchor/reporter
Purchase Links

ELIZABETH MELENDEZ FISHER GOOD is the CEO and Co-Founder of Selah Freedom and the Selah Way Foundation, which exist to end sexual abuse, exploitation, and sex trafficking. Her leadership has brought freedom to thousands of American children and young adults who have been rescued from sexual slavery, and she has helped educate millions on the topics of leadership, exploitation and sex trafficking. Learn more at FreewithE.com.
Connect with Elizabeth
My thoughts:
First and foremost, I have to say that I am not yet done reading this book.
Usually by the time I do the book review, I've finished the book for you all, but this one is taking me quite a long time to read.
It is a book that is not to be read in one go, at least in my opinion. It is deep, it is thought provoking, it is going to dig deep into your soul and pull out some thoughts that may have you questioning everything you've thought true of yourself, your family, society and so on.
Elizabeth, takes us through what it is to be groomed. Now when you hear the word groomed, you tend to have a connotation to that term that brings up vivid images or incest, sexual misconduct, trafficking and so on. While that is all true, the author explains that from a very young age we are all groomed in a way, by those we trust, our parents, family and so forth, to be conditioned into thinking and acting a certain way.
About 10 years ago, something happened in my family. My father had an affair. From that affair came a child, and from that one decision and incident came a divorce.
All of a sudden, everything that I had been taught, made to believe, learned to trust, was ripped from me, and to this day I am left wondering if anything I was taught and lived through my childhood, means anything. It's almost like all those things that you knew and believed in, are now lies.
In a sense, after reading this book, I realized that I had been groomed from a very early age, into believing that family was everything, that a father and mother were faithful and truthful, that divorce was something that I lived through when I was 2 years old and would never have to live through again.
Groomed has opened up some very raw emotions for me, and this is why I am not yet quite finished with it. Not that I don't find it interesting or helpful, but rather because it touches on a part of my soul that I don't much care to delve into, or rather, I'm still wading and pushing through, and there are hurts that I don't want to relive or think about. But, with that said, I also know that this is going to be the one book that may just help me put all these thoughts and ideas back into place.
Elizabeth did a fantastic job in Groomed.
Thank you to TLC Tours and the publisher for providing me with a review copy of this book, in exchange for my honest review.