Hardcover:
450 pages
Publisher:
Blackstone Publishing; Unabridged edition (August 11, 2020)
In the ancient Silk Road city of Aleppo, a young American woman is sucked into the Syrian civil war engulfing the city. Relentlessly pursued by a Javert-like secret police officer, her only refuge is the rebel hospital run by a renowned surgeon.
In The Doctor of Aleppo, Dan Mayland, author of the bestselling Mark Sava spy novel series, pairs a thriller writer's sensibilities with a gripping account of good people cruelly trapped in somebody else's war.
"In The Doctor of Aleppo, Dan Mayland lends a human face and a compelling story to a tragedy too large and complicated for most of us to understand. A harrowing and unforgettable read." —Dana Haynes, author of St. Nicholas Salvage & Wrecking
"Dan Mayland's The Doctor of Aleppo grips you from the start. His keen storytelling lends insight into war and its brutality through this tale of hope and redemption." —Judy A. Bernstein, author of Disturbed in Their Nests
"Dan Mayland's The Doctor of Aleppo turns an unflinching gaze on the reality of modern warfare, fought in neighborhoods rather than a battlefield, where today's ally is tomorrow's enemy, and people struggle against all odds to maintain their humanity. A thriller that breaks your heart as it rockets toward its stunning conclusion." —Gwen Florio, author of Silent Hearts
Purchase Links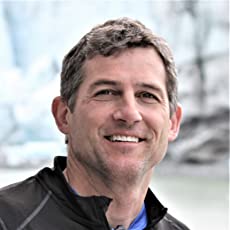 About Dan Mayland
Dan Mayland is an author and professional geopolitical forecaster, helping nonprofit, private, and government organizations navigate a changing world. His Mark Sava spy series and his latest novel, The Doctor of Aleppo, were informed by his experiences in the Caspian region and Middle East. Raised in New Jersey, Mayland now lives in Pennsylvania with his wife and two children, in an old stone farmhouse he and his wife have restored. More information about Dan and his books can be found at danmayland.com.
Connect with Dan
REVIEW:
The book takes place in Aleppo, Syria during the Syrian civil war. In a city fraught with turmoil, American Hannah is swept into the ongoing war. Fleeing for her life, she finds safety in a local hospital and in the help of a local surgeon, Sami.
The book is filled with action and historical details, told through a brillian author who has dug, researched and brought to life an historical war story so real that you can't help but be pulled into every word, every page. It is a story that left me on the edge of my seat, always thinking I knew what was coming, but never figuring it out.
Hannah is a dual citizen of America and Syria, her boyfriend Oskar is Swedish and their good friend Sami is Syrian.
I didn't quite understand Hannah's motives, but I got the feeling that she was trying to escape her life back in the United States, while also following her dream as an aid worker in Syria. There are so many ups and downs, twists and turns in this book, that not once did I get bored or feel like the story was dragging.
Dan Mayland used his experience in war torn Syria and interviews with local Syrian residents of Aleppo, to write a fictional story based on true events during 2012 and 2016. There are some vividly explicit details which is expected from a war story, but for me I feel that they help paint a more realistic picture of the horrors that some people face when a country is falling apart.
If you enjoy thrillers and historical novels, then grab yourself a copy and add it to your bookshelf.
Thank you to TLC Book Tours and Blackstone Publishing for providing me with a review copy.