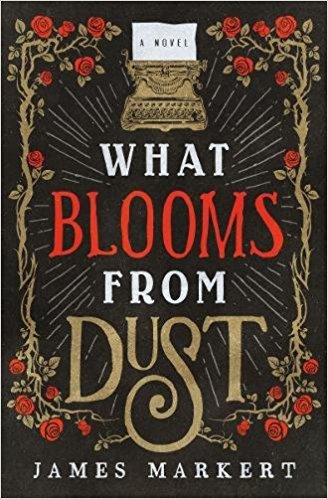 Paperback:
352 pages
Publisher:
Thomas Nelson (June 26, 2018)
Just as Jeremiah Goodbye is set to meet his fate in the electric chair, a tornado tears down the prison walls, and he is given a second chance at life. With the flip of a coin, he decides to return to his home town of Nowhere, Oklahoma, to settle the score with his twin brother Josiah. But upon his escape, he enters a world he doesn't recognize—one that has been overtaken by the Dust Bowl. And the gift he once relied on to guide him is as unrecognizable as the path back to Nowhere.
After one jolt in Old Sparky, Jeremiah sees things more clearly and begins to question the mysterious circumstances surrounding the murders he was accused of. On his journey home, he accidentally rescues a young boy who follows him the rest of the way, and the pair arrive at their destination where they are greeted by fearful townspeople. When the Black Sunday storm hits the very next day, the residents of Nowhere finally begin to let the past few years of hardship bury them under the weight of all that dust.
Unlikely heroes, Jeremiah and his new companion, Peter Cotton, try to protect the townspeople from themselves, but Jeremiah must face his nightmares and free himself from the guilt of flipping the coin on those men who died.
Filled with mystery and magic,
What Blooms from Dust
is the story of finding hope in the midst of darkness and discovering the beauty of unexpected kindness.

Purchase Links
About James Markert
James Markert lives with his wife and two children in Louisville, Kentucky. He has a history degree from the University of Louisville and won an IPPY Award for The Requiem Rose, which was later published as A White Wind Blew, a story of redemption in a 1929 tuberculosis sanatorium, where a faith-tested doctor uses music therapy to heal the patients. The Angels' Share is his second novel, and he is currently working on his next historical, All Things Bright and Strange. James is also a USPTA tennis pro, and has coached dozens of kids who've gone on to play college tennis in top conferences like the BIG 10, the Big East, and the ACC.
My Thoughts:
I absolutely love history and so, tend to gravitate towards anything history related. Some eras and incidents throughout our history, I find more interesting than others, and the Dust Bowl is one of those.
This story takes place during that time period, where we meet Jeremiah, a man who escaped execution and has a few scores to settle.
Jeremiah returns to the town of Nowhere, with a clear objective in mind, but on the way encounters a family selling a child. Unable to walk away, he ends up taking with him the little boy they were trying to get rid of.
In the town of Nowhere is his twin brother Josiah (the person responsible for Jeremiah going to prison and almost being executed), and Ellen, his wife, who also happens to be the woman Jeremiah loves.
What follow is a story of heartache, longing, revenge, anger, and a town trying to survive through some of it's bleakest moments.