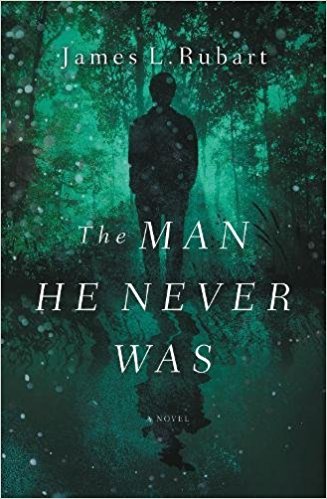 Paperback:
384 pages
Publisher:
Thomas Nelson (February 20, 2018)
What if You Woke up One Morning and the Darkest Parts of Yourself Were Gone?
Toren Daniels vanished eight months back, and his wife and kids have moved on—with more than a little relief. Toren was a good man but carried a raging temper that often exploded without warning. So when he shows up on their doorstep out of the blue, they're shocked to see him alive. But more shocked to see he's changed. Radically.
His anger is gone. He's oddly patient. Kind. Fun. The man he always wanted to be. Toren has no clue where he's been but knows he's been utterly transformed. He focuses on three things: Finding out where he's been. Finding out how it happened. And winning back his family.
But then shards of his old self start to rise from deep inside—like the man kicked out of the NFL for his fury—and Toren must face the supreme battle of his life.
In this fresh take on the classic
Dr. Jekyll and Mr. Hyde
, James L. Rubart explores the war between the good and evil within each of us—and one man's only chance to overcome the greatest divide of the soul.
"Rubart will leave readers inspired . . ." —Publishers Weekly STARRED review for The Long Journey to Jake Palmer
.

Purchase Links
.

About James L. Rubart
James L. Rubart is a professional marketer, speaker, and writer. He serves on the board of the Northwest Christian Writers Association and lives with his wife and sons in the Pacific Northwest.
Connect with James
My Thoughts:
What a brilliant, edge of your seat, story this was.
From the very first page I was hooked and really wanted to know what had happened to the main character. He wakes up in a hotel room without any recollection of how he got there, because the last thing he remembers was going out for a run.
He tries to make sense of his surroundings and the circumstances that led him to that room, but as he starts looking around and making calls, he realizes that he is deeply inserted into a mystery. For one, it's been 8 months since anyone has heard from him.
He left behind a wife and children and a whole life that he has disappeared from, and now he makes the decision to immerse himself back into that life. He just doesn't know how he will be accepted back, how his family and friends will react, and even worse, HOW he came to disappear for so long.
The author does a great job of keeping the suspense going, every time you think you know what happened, he pulls that rug right out from under your feet, and you're left confused again. I LOVE it.
Watching it all unfold, feeling like I'm right there with Toren as he maneuvers around his new found life, was quite fascinating. He was a man with a horrible anger, and with that he ruined many relationships and continuously broke the trust of the woman he loves.
How is he going to waltz back into her life after all these months, and show her that he's a changed man? Because that is exactly what he is, no longer angry, no longer impulsive and he's actually a fun, kind and loving man, something he never thought he would be.
If you're into mystery, suspense novels, this one needs to shoot right up to the top of your list.