• Paperback:
384 pages
• Publisher:
William Morrow Paperbacks (February 11, 2020)
"Never underestimate the power of a group of women. Fierce, thoughtful and dramatic—this is a story of true courage." —Susan Wiggs, New York Times bestselling author
She would stop at nothing to protect the women under her care.
Inside a century-old row house in Brooklyn, renegade Sister Evelyn and her fellow nuns preside over a safe haven for the abused and abandoned. Gruff and indomitable on the surface, warm and wry underneath, little daunts Evelyn, until she receives word that Mercy House will be investigated by Bishop Hawkins, a man with whom she shares a dark history. In order to protect everything they've built, the nuns must conceal many of their methods, which are forbidden by the Catholic Church.
Evelyn will go to great lengths to defend all that she loves. She confronts a gang member, defies the church, challenges her own beliefs, and faces her past. She is bolstered by the other nuns and the vibrant, diverse residents of the shelter—Lucia, Mei-Li, Desiree, Esther, and Katrina—whose differences are outweighed by what unites them: they've all been broken by men but are determined to rebuild.
Amidst her fight, Evelyn discovers the extraordinary power of mercy and the grace it grants, not just to those who receive it, but to those strong enough to bestow it.

Purchase Links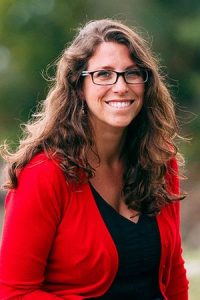 About Alena Dillon
Alena Dillon's work has appeared in
Slice Magazine
,
The Rumpus
, and
Seventh Wave
, among others. She earned her MFA from Fairfield University.
Mercy House
is her debut novel. She lives on the north shore of Boston with her husband, son, and their black labrador, Penny.
Find out more about Alena at her
website
, and connect with her on
Facebook
,
Twitter
, and
Instagram
.
My thoughts:
What a fascinating book.
Mercy House explores the intricacies of the church, and more precisely the life of the nuns, with one in specific standing out, Sister Evelyn.
In Brooklyn, Sister Evelyn and her fellow nuns, have set up a safe house for victims of domestic violence. Within it's walls, a group of women reside, women who are broken, spiritually and at times physically. Abused by the men they once trusted to protect them, these women now face a life of uncertainty, learning to trust on each other and the nuns within Mercy House to protect them.
Sister Evelyn has not always played by the rules of the Catholic Church, and at times has had to step outside it's boundaries to merely get things done, because in a world where women and especially nuns are seen as less superior, she has to rely on herself to move mountains in order to help the women she is desperately trying to protect.
Word comes that Mercy House is to be inspected and possibly shut down by Bishop Hawkins, a man who has never liked Sister Evelyn. A man that knows things about her that could ruin her reputation, but a man that also knows that if she opens her mouth about certain incidents regarding his own actions, it could ruin him.
The theme of Mercy comes into play in more ways that one, it is not just the name of the house in which they reside, it is also something that they all need to bring to the forefront within their lives, and the way they treat one another.
There are a few difficult pages to read, merely because they do talk about the abuse some of these women endured, there is also a lot of criticism of the church hierarchy and certain subject matter that may seem a bit offensive to some readers.
However, I think that the author did a fantastic job of making sure everything she put forth in the book is of factual importance, as well as staying respectful to the Catholic religion itself.
Thank you to TLC Tours and the publisher for providing me with a review copy of this book, in exchange for my honest review.