Paperback: 272 pages
Publisher: Thomas Nelson (June 2, 2020)
Popular podcaster and author Knox McCoy offers readers a unique blend of humor, Bible stories, pop culture references, and personal stories that show how asking tough questions and approaching life with a willingness to reconsider ideas can allow them to grow in their faith.
What would it mean to really examine what you think you know about yourself and your beliefs? To not just rely on the generic platitudes you've always recited to yourself but to look more deeply into
why
you think what you think?
After exploring how pop culture shaped his life and carved out the foundations of his faith in his debut book,
The Wondering Years
, Knox McCoy began to think more deeply about those foundations and how they had evolved, changed entirely, or stayed the same. The result of this soul-searching led to a book about the necessity of reexamining our ideas and identities throughout our lives and how we grow as a result.
In a look back at his own life and the fundamental convictions—both secular and spiritual—he's pondered over the years, Knox deploys his signature self-deprecation and an academic approach of understanding the absurd, whether discussing the social hierarchy of
Sesame Street
or the cultural allergy to participation trophies. Along with these voyages into the humorous and the mundane come deeply vulnerable revelations from Knox's heart as he interrogates his own foundational beliefs. His stories will encourage readers to think about their own convictions and how reconsidering them leads to a deeper understanding of what they believe and why.

Purchase Links
About Knox McCoy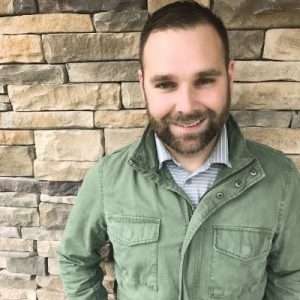 Knox McCoy loves laughing and making people laugh. Really anything that's laughter-adjacent, he's into. He's also super into the word
swashbuckling
, and his dream is to one day use it in a bio.
Knox began podcasting in 2011 as a way to talk more about popular culture, and to his extreme surprise, he's still doing via
The Popcast with Knox and Jamie
and
The Bible Binge
.
As a resident of the South, Knox's heritage is to enjoy football and barbecue, and he does so with great passion. He also enjoys zombie movies, police procedurals, and a good Netflix binge.
Knox lives with his wife and three kids in Birmingham, Alabama, where he works as the swashbuckling cofounder of The Popcast Media Group.
Connect with Knox
REVIEW:
"Faith demands the reconsiderations of doubt. It is our obligation to not be so lazy in our faith that we forget to doubt. But also not be so lazy in our doubt that we forget to build an actual and realized faith."
There are certain books that take you out of your comfort zone, and make you stop, think and rethink everything you know or think you know.
Knox McCoy is a popular podcaster, being one half of the
Podcast Knox and Jamie
. Pop cultureand his topics are usually about reconsidering how and what we think, and how when we do so it may lead to a bigger growth in character and a new look on life.
In a world where we are very often told what to think, and when to think it, it is refreshing to be told to rather think for our ourselves and maybe give credence to the fact that there are numerous ways to approach, and think about all that is around us.
McCoy touches on subjects such as:
Do we believe in God because of the promise of heaven—or the threat of hell?
Does prayer work? Is anyone even there?
Participation trophies.
Being an introvert.
What if we just rely on our own thoughts? Or what if what we believe about a certain person, or subject, is merely what we've been told to believe, learned to believe or watched others believe our whole lives.
Digging into our soul at times can be uncomfortable and distracting, especially if your ideas do not match with the narrative, but when we do really dig inside, we often find the deepest part of ourselves that needs to be tapped into, released and allowed to speak up.
The author uses self deprecating humor to bring across some humorous situations as well as more serious subjects, in order to teach us to release those preconceived notions.
If you're looking for a funny, thought provoking book that is just right for the current times we live in,
All Things Reconsidered
by Knox McCoy is it.
Thank you to TLC Tours and the Thomas Nelson publishers, for providing me with a review copy of this book, in exchange for my honest review.