• Hardcover:
368 pages
• Publisher:
William Morrow (April 7, 2020)
From the New York Times, USA Today, and internationally bestselling author of the Angelology series comes a bewitching gothic novel of suspense that plunges readers into a world of dark family secrets, the mysteries of human genetics, and the burden of family inheritance.
It feels like a fairy tale when Alberta "Bert" Monte receives a letter addressed to "Countess Alberta Montebianco" at her Hudson Valley, New York, home that claims she's inherited a noble title, money, and a castle in Italy. While Bert is more than a little skeptical, the mystery of her aristocratic family's past, and the chance to escape her stressful life for a luxury holiday in Italy, is too good to pass up.
At first, her inheritance seems like a dream come true: a champagne-drenched trip on a private jet to Turin, Italy; lawyers with lists of artwork and jewels bequeathed to Bert; a helicopter ride to an ancestral castle nestled in the Italian Alps below Mont Blanc; a portrait gallery of ancestors Bert never knew existed; and a cellar of expensive vintage wine for Bert to drink.
But her ancestry has a dark side, and Bert soon learns that her family history is particularly complicated. As Bert begins to unravel the Montebianco secrets, she begins to realize her true inheritance lies not in a legacy of ancestral treasures, but in her very genes.

Purchase Links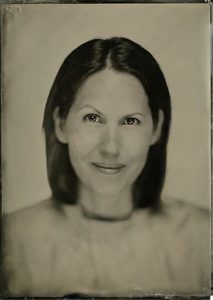 About Danielle Trussoni
Danielle Trussoni is the
New York Times
,
USA Today
, and
Sunday Times
Top Ten bestselling author of the supernatural thrillers
Angelology
and
Angelopolis
. She currently writers the Horror column for the New York Times Book Review and has recently served as a jurist for the Pulitzer Prize in Fiction. Trussoni holds an MFA in Fiction from the prestigious Iowa Writers' Workshop, where she won the Michener-Copernicus Society of America award. Her books have been translated into over thirty languages. She lives in the Hudson River Valley with her family and her pug Fly.
Find out more about Trussoni at her
website
, and connect with her on
Instagram
,
Facebook
, and
Twitter
.
REVIEW:
This story begins very much like others I have read, where unbeknownst to a particular character across the ocean, there is a huge mansion, estate or beautiful castle left in their name through the death of an ancestor.
Right, we got that part down. So when the story started I figured it would be along the same kind of premise, and though it's not exactly the kind of genre I usually gravitate towards, and I had read a few along the same kind of lines, I wasn't prepared for just how much I would enjoy the story of Alberta Monte.
Bert, as she is known to those closest to her, is in a strained relationship and just going with the notions of day to day life. The very last thing on her mind is a castle across the ocean, in Italy, that has been left to her but an unknown ancestor. There is only one thing, in order to claim this inheritance she needs to set off to Turin, Italy.
All these thoughts and questions flood her mind. The pros the cons, should she go or stay. Ultimately Bert makes the decision to take off, on what would very quickly become not only the adventure of a lifetime, but a stroll through her ancestry and and all the juicy secrets it holds.
Although the setting itself is picturesque, the secrets held within the castle walls, and Bert's own family dating all the way back to Medieval times, may just be too much for her to take.
I do love that Bert remains focused and continues to dig further back, no matter what she unravels about the powerful and pretty shady Montebiancos.
The Ancestor was full of intrigue, eerie moments and beautiful settings. Truly a joy to read, and pretty hard to put down once you get going.
Thank you to TLC Tours and the publisher for providing me with a review copy of this book, in exchange for my honest review.