Good morning everyone, welcome back to my blog :)

I hope you all had a wonderful weekend and got some much needed rest. Our weekend was great, spent a lot of time together and got a lot done, but feel like it went by a bit too quick for my liking.

I must say though, I actually really like Mondays, and I know most people don't and that is understandable, but I love them. I don't know if it is the beginning of a new week and having a fresh blank page ahead, or what it is, but I really do love Monday morning.

Right, let's see what we have ahead for the week.


The weather:::
We have been enjoying sunny and hot days, but woke up to a right looking winter day. It's foggy, cloudy, dark and we have storms headed our way.
Monday
- Morning shower, 87
Tuesday
- Strong thunderstorm, 91
Wednesday
- Strong afternoon thunderstorm, 91
Thursday
- Times of clouds and sun, 98
Friday
- Mostly sunny, 99
On my reading pile:::
The Great Unexpected by Dan Mooney.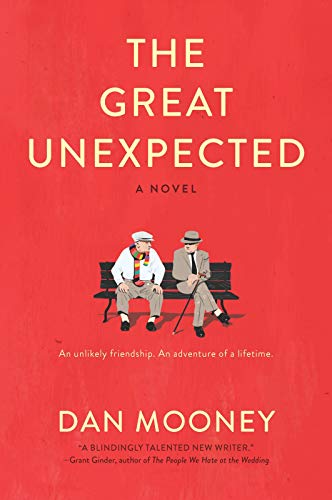 Movies or Shows I watched this weekend:::
Didn't really watch anything, hardly touched the TV because we were out most of the weekend. I did put on some documentaries while I cleaned or ironed, so I guess that counts as some tv watching.
On my TV this week:::
General Hospital
Homemaking vlogs
The Spanish Princess
60 Minutes Australia
Real Stories
On the menu for this week:::
We are back on track with proper cooking. Also, I started a Friday feature here on the blog, where I'll be sharing my menus. I will still share them here on the Happy Homemaker Monday, but if you're interested in a bit more detailed meal plan, including desserts for the week, check out my Meal Plan Friday.
Monday
Slow Cooked Beef and Broccoli with Panda Express Chow Mein
Tuesday
Chick-Fil-A Sandwiches, Waffle Fries, Chick-Fil-A sauce
Wednesday
Carne de Panela
(Portuguese Beef Tips), Rice, Beans
Thursday
Hot and Spicy Lasagna, Garlic Bread
Friday
Copycat Rodeo King Burgers, Fries
On my to do list:::
Call dealership and towing company
Get broccoli beef in the crockpot for dinner
Clean and tidy house
Lunch and shopping with sister in law today
What I am sewing, crocheting, knitting or creating:::
New crochet project, nothing big but something for my bedroom wall.
Looking forward to:::
Getting my sweet little car back, it's been far too long since I've been able to drive it.
Looking around the house:::
It looks so dark, it's like waking up in the middle of winter, just crazy. The house itself is clean, so I don't have too much to do on that front. The kitchen seems to be the spot that is always needing attention, because I think it's the most used room in the house. I need to unload and reload dishwasher, clean counters, get dinner going in the crockpot, sweep and mop.
From the camera:::
My big boy, he is huge but the sweetest soul.
What I'm wearing today:::
Probably a summer dress or some jeans and cute top.
One of my simple pleasures:::
Driving around with my husband. We love just getting in the truck, heading out in the morning and either browsing through stores or stopping for a coffee somewhere.
Bible verse, Devotional, prayers:::
Isaiah 43:2
When you pass through the waters, I will be with you;
and through the rivers, they will not overflow you.
When you walk through the fire, you will not be burned,
and flame will not scorch you.