Good morning everyone and a very happy June to you. Can you even believe that we are in June, halfway through this year already?

So crazy!!!

Well another week ahead, more rain in the forecast and a lens that has all but disappeared. Such is my life at the moment LOL

I am still blessed though, and that is all that matters.

I don't have much to chit chat about this morning, as I don't have much time before I have to run out and take Jasmine to work, so I'm going to try and get this post up as quickly as I possibly can.

Hope you all have a blessed week ahead and thank you again for always stopping by to participate in my Happy Homemaker Monday :)


The weather:::
Rain just started coming down about 20 minutes ago, and it's supposed to stay on and off for the rest of the day. Looks like the week ahead is also filled with rain
Monday
- Scattered Thunderstorms, 88º
Tuesday
- Cloudy, 88º
Wednesday
- Thunderstorms, 83º
Thursday
- Scattered Thunderstorms, 81º
Friday
- Partly cloudy, 87º
Saturday
- Sunny, 95º
Sunday
- Mostly Sunny, 95º
On my reading pile:::
The Great Unexpected by Dan Mooney.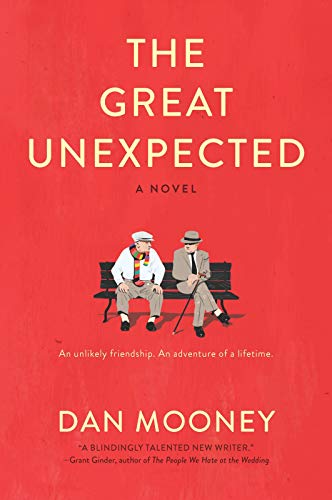 Movies or Shows I watched this weekend:::
Hubby and I spent all weekend catching up on Lucifer, we are now on Season 4, which for us has been the best out of them all. We are eager to finish and have to pace ourselves because if not for the fact that get up at 6AM, we probably would be up well past our bedtime.
On my TV this week:::
General Hospital
Homemaking vlogs
The Spanish Princess
When Calls the Heart
60 Minutes Australia
True Crime Daily
Lucifer Season 4
On the menu for this week:::
Most of the recipes on this week's meal plan, come from the blog Life in the Lofthouse.
Monday
Slow Cooker Ground Beef Stroganoff
with Egg Noodles
Tuesday
Teriyaki Chicken Casserole
Wednesday
Baked Parmesan Pork Chops
with Mash and Steamed Broccoli
Thursday
Chic-Fil-A Sandwiches, Homemade fries
Friday
Homemade Crunchwrap Supreme
On my to do list:::
Empty and reload dishwasher
Wash bed linens
What I am sewing, crocheting, knitting or creating:::
Nothing at all this past week, and not sure what I'll be doing this upcoming one. I honestly miss having projects on the go and being busy with my crochet, but I feel like I've lost a bit of that crochet mojo, or maybe I just need to find the project that will bring it all back for me.
Looking forward to:::
Paying off a few more bills. We just paid off a big one on Friday and I'm so happy for that to be out of the way. We are hoping to buy this house within the next 2 years and have been working really hard and paying off debt and putting ourselves in a good financial position to achieve this dream of ours. Praying for that.
Looking around the house:::
Super dark even though it's almost 8AM. I need to give the whole house a quick vacuum when I get back from dropping off Jasmine. The living room needs put back together, Nick usually moves my coffee table out of the way when he is playing his VR, and then being the 16 year old he is, never puts things back where they belong.
From the camera:::
You are all aware of my lens and camera issues, so I don't really have any new pictures to share, but I did take one of the cake I made my husband for his birthday. It was SO good, one of the best ever homemade chocolate cakes I've made.
What I'm wearing today:::
As always when I am typing this post up, I'm still in my pjs. Soon as this post goes up, I will slip on some jeans, tshirt and tennis shoes so that I can do the work drop off. Once I'm home I will most likely change from jeans into some comfy shorts and my slippers.
One of my simple pleasures:::
Cooking for my family. I know there are many people who don't enjoy cooking at all, so to even put this down as a simple pleasure of mine, may sound weird. I really do enjoy it though :)
Bible verse, Devotional, prayers:::