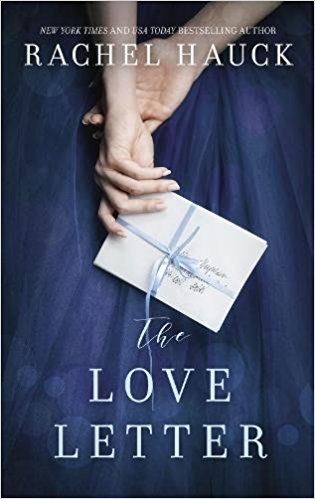 Paperback: 352 pages
Publisher: Thomas Nelson (June 12, 2018)
From the New York Times bestselling author of The Wedding Dress comes a story of long-lost love and its redemption in future generations.
Romance has never been actress Chloe Daschle's forte—in life or on screen. But everyone knows who to call for a convincing death scene . . . and it might be killing her career.
When Chloe is given a peek at the script for an epic love story, she decides to take her destiny into her own hands and request an audition for the lead female role, Esther Kingsley. The compelling tale, inspired by family lore and a one-page letter from the colonial ancestor of scriptwriter Jesse Gates, just might break her out of this career-crippling rut. Jesse would rather write about romance than live through it after his past relationship ended in disaster. But once on-set together, the chemistry between Jesse and his leading lady is hard to deny.
Centuries earlier, in the heart of the Revolutionary War, Hamilton Lightfoot and Esther Longfellow wrote their saga off the silver screen. Esther's Loyalist father opposes any relationship with Hamilton, but Esther must face her beloved father's disapproval and the dangers of war in order to convince Hamilton of their future together. Hamilton has loved Esther for years, and on the eve of battle pens the love letter she's always wanted—something straight from the heart.
Set in stunning upcountry South Carolina,
The Love Letter
is a beautifully-crafted story of the courage it takes to face down fear and chase after love, even in the darkest of times. And just maybe, all these generations later, love can come home in a way not even Hollywood could imagine.

Purchase Links
About Rachel Hauck
Rachel Hauck is the
New York Times
,
Wall Street Journal
, and
USA TODAY
bestselling author of
The Wedding Dress
, which was also named Inspirational Novel of the Year by
Romantic Times
and was a RITA finalist. Rachel lives in central Florida with her husband and pet and writes from her ivory tower.
Connect with Rachel
My Thoughts:
I used to really not enjoy novels that took place in two or three different time periods. The shifting back and forth between times would often become quite confusing and end up taking away from the story telling.
But I find that if it's done right, the story can be told so brilliantly well, that you not only enjoy learning the two sides from different perspectives, but couldn't imagine it being told any other way.
Rachel Hauck has done a wonderful job of bringing the Revolutionary War and current time Hollywood era, together.
Jesse is a scriptwriter who is darn good at what he does, but he's more of a do as I say and not as I do kinda guy, in the sense that he writes great romance scripts, but they are in no way a mirror image of his own relationships which have always turned sour.
Chloe is an actress wanting a break from the heavy stuff she is usually chosen to perform, mainly death scenes. When she hears about a love story movie coming up, she jumps straight in, wanting to prove to everyone and herself, that she can do romantic scripts and be really good at it. What she is not counting on, are the sparks that start flying between herself and Jesse, and all inspired by a 240 year old letter.
Really enjoyed this one, not just for the story telling part of it, but the fact that I love History and it's always fun to go back in time and learn more about certain time periods that were so important in our History books.