Hi friends, it's been a while since I've done a book list for you. I have been drowning in amazing books lately and I thought I would share with you what is on my reading pile, and what I'll be reviewing for you here on the blog.
This is basically for August, September and beginning of October.
I always enjoy posting these lists for you all, because I know there are many book lovers out there who are always on the hunt for a new one to read, and who knows, perhaps you may find one or two on the list that catch your eye :)
August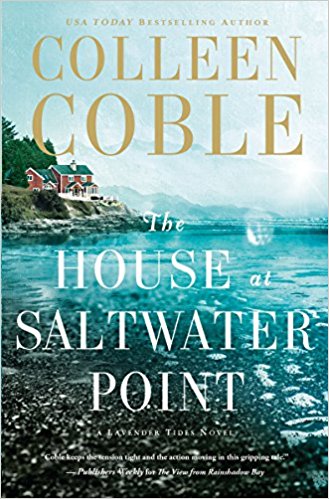 The House at Saltwater Point by Colleen Coble
Ellie Blackmore is making a name for herself as a house flipper. But when her sister Mackenzie disappears, Ellie can't focus on anything but uncovering what happened. Her only clue is the bloodstain on the deck of Mackenzie's boat. Ellie knows her sister isn't on the best of terms with her ex-husband, Jason, but he wouldn't kill her—would he?
Coast Guard intelligence officer Grayson Bradshaw believes Mackenzie faked her own death after stealing a seized cocaine shipment. The problem is convincing Ellie, who seems to view him as the true enemy.
Both Ellie and Grayson want truth, but truth—and family—is often more complex than it first appears. From international terrorism to the peaceful lavender fields of Puget Sound,
The House at Saltwater Point
is a thrilling race to uncover the truth before it's too late.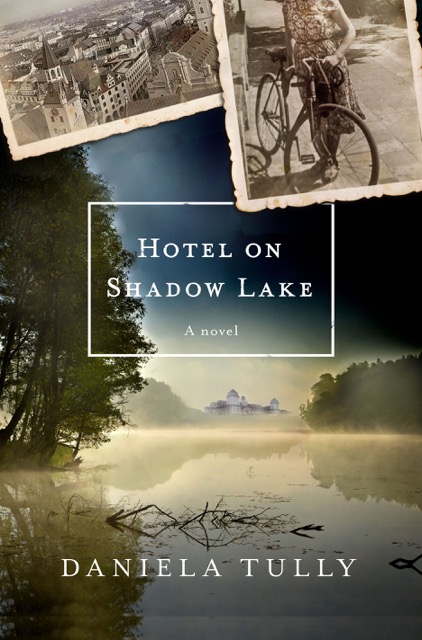 Hotel on Shadow Lake by Daniela Tully
When Maya was a girl in Germany, her grandmother was everything to her: teller of magical fairy tales, surrogate mother, best friend. Then, shortly after Maya's sixteenth birthday, her grandmother disappeared without a trace, leaving Maya with only questions to fill the void.
Twenty-seven years later, her grandmother's body is found in a place she had no connection to: the Montgomery Resort in upstate New York. How did she get there? Why had she come? Desperate for answers, Maya leaves her life in Germany behind and travels to America, where she is drawn to the powerful family that owns the hotel and seemingly the rest of the town.
Soon Maya is unraveling secrets that go back decades, from 1910s New York to 1930s Germany and beyond. But when she begins to find herself spinning her own lies in order to uncover the circumstances surrounding her grandmother's death, she must decide whether her life and a chance at true love are worth risking for the truth.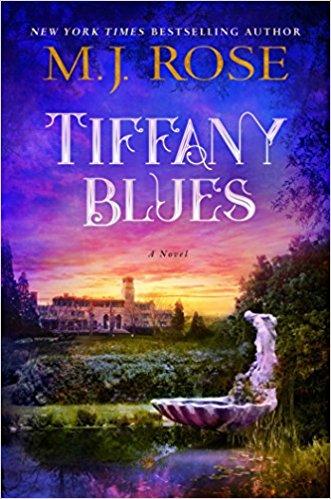 Tiffany Blues by M.J. Rose
New York, 1924. Twenty four year old Jenny Bell is one of a dozen burgeoning artists invited to Louis Comfort Tiffany's prestigious artists' colony. Gifted and determined, Jenny vows to avoid distractions and romantic entanglements and take full advantage of the many wonders to be found at Laurelton Hall.
But Jenny's past has followed her to Long Island. Images of her beloved mother, her hard-hearted stepfather, waterfalls, and murder, and the dank hallways of Canada's notorious Andrew Mercer Reformatory for Women overwhelm Jenny's thoughts, even as she is inextricably drawn to Oliver, Tiffany's charismatic grandson.
As the summer shimmers on, and the competition between the artists grows fierce as they vie for a spot at Tiffany's New York gallery, a series of suspicious and disturbing occurrences suggest someone knows enough about Jenny's childhood trauma to expose her.
Supported by her closest friend Minx Deering, a seemingly carefree socialite yet dedicated sculptor, and Oliver, Jenny pushes her demons aside. Between stolen kisses and stolen jewels, the champagne flows and the jazz plays on until one moonless night when Jenny's past and present are thrown together in a desperate moment, that will threaten her promising future, her love, her friendships, and her very life.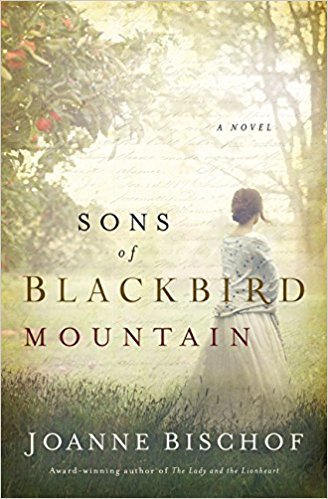 Sons of Blackbird Mountain by Joanne Bischof
After the tragic death of her husband, Aven Norgaard is beckoned to give up her life in Norway to become a housekeeper in the rugged hills of Nineteenth-Century Appalachia. Upon arrival, she finds herself in the home of her late husband's cousins—three brothers who make a living by brewing hard cider on their three-hundred acre farm. Yet even as a stranger in a foreign land, Aven has hope to build a new life in this tight-knit family.
But her unassuming beauty disrupts the bond between the brothers. The youngest two both desire her hand, and Aven is caught in the middle, unsure where—and whether—to offer her affection. While Haakon is bold and passionate, it is Thor who casts the greatest spell upon her. Though Deaf, mute, and dependent on hard drink to cope with his silent pain, Thor possesses a sobering strength.
As autumn ushers in the apple harvest, the rift between Thor and Haakon deepens and Aven faces a choice that risks hearts. Will two brothers' longing for her quiet spirit tear apart a family? Can she find a tender belonging in this remote, rugged, and unfamiliar world?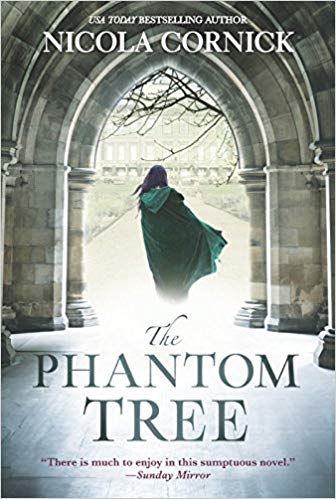 The Phantom Tree by Nicola Cornick
Browsing an antiques shop in Wiltshire, Alison Bannister stumbles across a delicate old portrait—identified as the doomed Tudor queen, Anne Boleyn. Except Alison knows better. The subject is Mary Seymour, the daughter of Katherine Parr, who was taken to Wolf Hall in 1557 and presumed dead after going missing as a child. And Alison knows this because she, too, lived at Wolf Hall and knew Mary…more than four hundred years ago.
The painting of Mary is more than just a beautiful object for Alison—it holds the key to her past life, the unlocking of the mystery surrounding Mary's disappearance and how Alison can get back to her own time. To when she and Mary were childhood enemies yet shared a pact that now, finally, must be fulfilled, no matter the cost.
September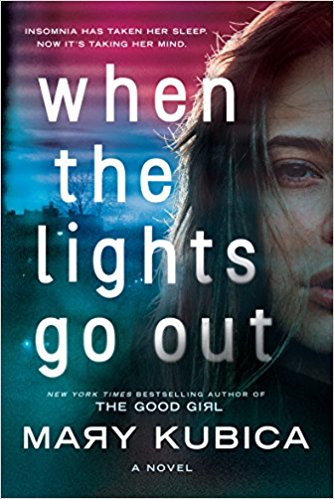 When the Lights go Out by Mary Kubica
Jessie Sloane is on the path to rebuilding her life after years of caring for her ailing mother. She rents a new apartment and applies for college. But when the college informs her that her social security number has raised a red flag, Jessie discovers a shocking detail that causes her to doubt everything she's ever known.
Finding herself suddenly at the center of a bizarre mystery, Jessie tumbles down a rabbit hole, which is only exacerbated by grief and a relentless lack of sleep. As days pass and the insomnia worsens, it plays with Jessie's mind. Her judgment is blurred, her thoughts are hampered by fatigue. Jessie begins to see things until she can no longer tell the difference between what's real and what she's only imagined.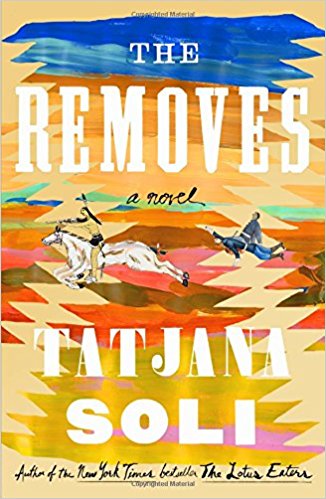 The Removes by Tatjana Soli
Spanning the years of the first great settlement of the West,
The Removes
tells the intertwining stories of fifteen-year-old Anne Cummins, frontierswoman Libbie Custer, and Libbie's husband, the Civil War hero George Armstrong Custer. When Anne survives a surprise attack on her family's homestead, she is thrust into a difficult life she never anticipated?living among the Cheyenne as both a captive and, eventually, a member of the tribe. Libbie, too, is thrown into a brutal, unexpected life when she marries Custer.
They move to the territories with the U.S. Army, where Libbie is challenged daily and her worldview expanded: the pampered daughter of a small-town judge, she transforms into a daring camp follower. But when what Anne and Libbie have come to know?self-reliance, freedom, danger?is suddenly altered through tragedy and loss, they realize how indelibly shaped they are by life on the treacherous, extraordinary American plains.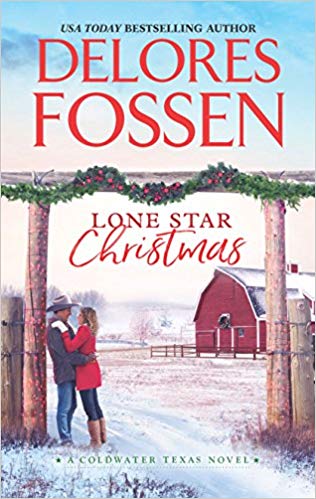 The Lone star Christmas by Delores Fossen
Cattleman Callen Laramie has no intention of returning to his hometown of Coldwater, Texas, until a Christmas wedding and a family secret convince him he has no choice. And when he's reunited with his childhood crush, the girl who'd always been off-limits, Callen knows leaving might not be so easy this time.
Shelby McCall is as pretty as a Christmas snowfall, and Callen wants to kiss her under the mistletoe…and the Christmas tree…
and
the stars. But once Shelby knows the whole truth behind this homecoming, will their holiday fling come to an abrupt end? Or will she accept the gift of his heart?
October
Evergreen Tidings from the Baumgartners by Gretchen Anthony
Violet Baumgartner has opened her annual holiday letter the same way for the past three decades. And this year she's going to throw her husband, Ed, a truly perfect retirement party, one worthy of memorializing in her upcoming letter. But the event becomes a disaster when, in front of two hundred guests, Violet learns her daughter Cerise has been keeping a shocking secret from her, shattering Violet's carefully constructed world.
In an epic battle of wills, Violet goes to increasing lengths to wrest back control of her family, infuriating Cerise and snaring their family and friends in a very un-Midwestern, un-Baumgartner gyre of dramatics. And there will be no explaining away the consequences in this year's Baumgartner holiday letter…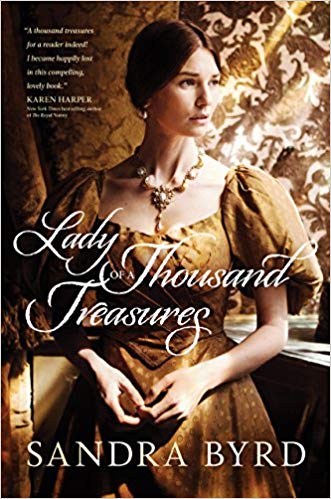 Lady of a Thousand Treasures by Sandra Byrd
Miss Eleanor Sheffield is a talented evaluator of antiquities, trained to know the difference between a genuine artifact and a fraud. But with her father's passing and her uncle's decline into dementia, the family business is at risk. In the Victorian era, unmarried Eleanor cannot run Sheffield Brothers alone.
The death of a longtime client, Baron Lydney, offers an unexpected complication when Eleanor is appointed the temporary trustee of the baron's legendary collection. She must choose whether to donate the priceless treasures to a museum or allow them to pass to the baron's only living son, Harry–the man who broke Eleanor's heart.
Eleanor distrusts the baron's motives and her own ability to be unbiased regarding Harry's future. Harry claims to still love her and Eleanor yearns to believe him, but his mysterious comments and actions fuel her doubts. When she learns an Italian beauty accompanied him on his return to England, her lingering hope for a future with Harry dims.
With the threat of debtor's prison closing in, Eleanor knows that donating the baron's collection would win her favor among potential clients, saving Sheffield Brothers. But the more time she spends with Harry, the more her faith in him grows. Might Harry be worthy of his inheritance, and her heart, after all? As pressures mount and time runs out, Eleanor must decide whom she can trust–who in her life is false or true, brass or gold–and what is meant to be treasured.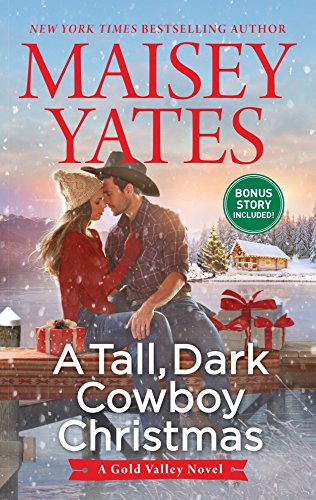 A Tall Dark Cowboy Christmas by Maisey Yates
Grant Dodge didn't expect to find a woman sleeping in an abandoned cabin on his family ranch. Or to find her so intriguing. Unlike every other woman in town, McKenna Tate doesn't know Grant's a widower. There's no pity in the looks she gives him. McKenna wants him, and Grant has forgotten what it's like to feel like a man. A no-strings fling for Christmas might be the kind of holiday cheer Grant needs…
With only a suitcase to her name, McKenna came to Gold Valley to confront her birth father. She didn't plan to work at the Dodge ranch or fall for the gorgeous cowboy who keeps his heart roped off. But there's no denying the way their broken pieces fit together. Hope brought her to Gold Valley—but will it be the gift that could finally heal Grant, and McKenna's own wounded heart?