Good morning everyone, welcome back to my little corner of the world :)
I sure do hope you've had a blessed weekend, mine was a very good one filled with family, church, laughs and games. You know sometimes the unexpected visits turn out to be the best.
Anyway, let's get right into our post for today and see what is happening around our households.
The weather outside is::::
Raining at the moment and 34 degrees. We might get a few snow flurries later today, but I never count on that here in North Texas. The rest of the week will be quite cool staying in the 40's and low 60's.
On the breakfast plate this morning::::
Right now, just coffee with White Chocolate Raspberry creamer. I'm not quite yet to eat anything.
As I look outside my window:::
The rain is coming down, it is cloudy and windy. A beautiful cool day and I plan to make the most of it.
Right now I am::::
On the couch, working on this post. Curt is in his office, he has today off for Veteran's Day. The kids are both still asleep.
As I look around the house::::
I have quite a bit to clean up after having overnight guests this weekend. I would have done it yesterday after the last family member left, around 4:30PM, but I was exhausted. So, I have my dining table to clear, clean, remove the leaf and set things back in place. I have my kitchen to work on too and I need to do laundry.
On today's to do list::::
Cleaning
....Kitchen, living room, dining room, tons of laundry.
Homeschooling
....We have quite a bit of school to get through, just to try and get ahead so the Thanksgiving break, can actually be a break and not a *catch up on school work* break.
Cooking
.....Lunch will probably just be a sandwich, and for dinner I'm making
White Castle Sliders
.
Currently reading::::
Finishing up Marilla of Green Gables, and the review will be up on Wednesday. Next on the list to read is The Long Way Home by Kevin Bannister.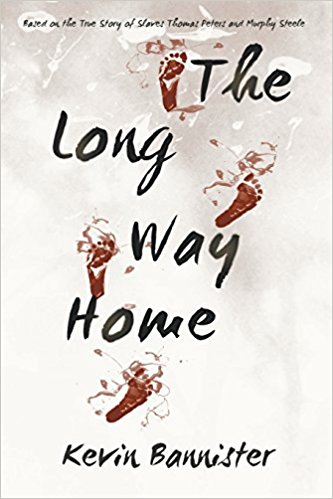 On the TV today::::
I have quite a lot of Youtube Vlogs to catch up on, I haven't watched anything since last week. I'm going to leave below the list of shows I'm wanting to watch, it doesn't mean I'll watch everything in one day, but it's just the ones I am interested in.
Hetty Feather
Outlander
Black Sails
Castle Rock
Manifest
Ordeal by Innocence
Death and Nightingales
- Premieres November 28
Outlaw King
- Netflix
God Knows Where I Am
- Netflix
Civilizations
- Netflix
Apostle
- Netflix
Requiem
- Netflix
A Wrinkle in Time
- Netflix
22 July
- Netflix
On the menu this week::::
Monday
-
White Castle Burgers
, Fries
Tuesday
- Chicken Fried Steak, Mashed Potatoes
Wednesday
- Beef Bulgogi, Rice
Thursday
-
Monterey Chicken
,
Pressure cooker Twice Baked Potatoes
Friday
-
Best Chili Ever
with Rice
Saturday
- Bratwurst with Ranch Mac and Cheese
Sunday
- Leftovers
What I am creating at the moment::::
Ubuntu CAL Part 8.
Also starting to get things ready for Thanksgiving
Favorite photo from the camera::::
Prayers, Inspirational Quotes or Devotionals::::

I want to start by asking you all, for prayers for my mother in law Pat. She is an amazing, strong, inspirational woman who is now facing her 4th battle with Cancer. She is currently doing radiation and chemotherapy and although she remains strong and her faith is unshakeable, we all want to be able to help her fight this horrible disease in the only way we can, through prayer.
So I ask you to please, if you have a moment, send up a prayer for the Lord to deliver her body from all cancer cells and for a miracle to indeed be shown.

Next on my list is my daughter Jasmine, she has been struggling with what to do after graduating High School, and she's finally decided on pursuing a Criminal Justice career. She is looking for a job at the moment, which you all know can be quite daunting when you're finding a first time job without prior experience (it really comes down to who you know, it's sad). So please keep her in your prayers, that she may be able to find a job, any job, and that she is able to figure out college and financial aid and all that stuff.

As always, I pray for each and every single one of my readers who take the time each day to come by and leave such sweet comments. I truly hope that God blesses you all, abundantly.