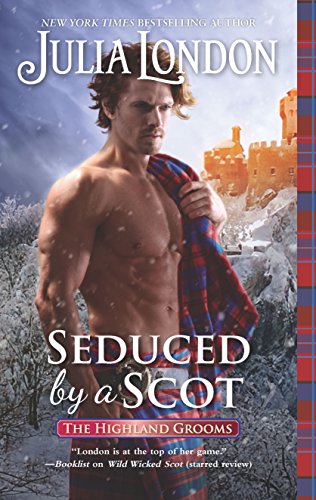 Series:
The Highland Grooms (Book 6)
Hardcover:
320 pages
Publisher:
HQN; Original edition (October 30, 2018)
There's no matchmaking an unruly heart
When a prominent Scottish family faces a major scandal weeks before their daughter's wedding, they turn in desperation to the enigmatic fixer for the aristocracy, Nichol Bain. Remarkably skilled at making high-profile problems go away, Nichol understands the issue immediately. The family's raven-haired ward, Maura Darby, has caught the wandering eye—and rather untoward advances—of the groom.
Nichol assuredly escorts Maura toward his proposed solution: an aging bachelor for her to marry. But rebellious Maura has no interest in marrying a stranger, especially when her handsome traveling companion has captivated her so completely. Thankfully, Nichol loves a challenge, but traveling with the bold and brash Maura has him viewing her as far more than somebody's problem. Which raises a much bigger issue—how can he possibly elude disaster when the heart of the problem is his own?

Purchase Links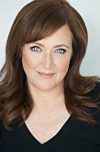 Julia London is the New York Times, USA Today, and Publisher's Weekly bestselling author of more than thirty novels, including the popular Secrets of Hadley Green series, the Cabot Sisters series and The Highland Grooms historical romance series. She also wrote the Pine River and the Lake Haven contemporary romance series. She is a six time finalist for the prestigious RITA Award for excellence in romantic fiction, and RT Bookclub award recipient for Best Historical Romance for Dangerous Gentleman. She lives in Austin, Texas.
Connect with Julia
My Thoughts:
Ohhhhhh, just ohhhhhhhh!!!!!
There's something about a Scotsmen that really makes your heart go pitter patter, doesn't it? Maybe it's the whole Jamie and Outlander thing, but even before then, I've always loved a good romance involving Scotsmen in gorgeous kilts.
This is a beautiful book, in every sense of the word. Let's start with the fact that it's a historical romance, so right away I'm sold.
But then we meet handsome Nichol, the aristocracy problem solver, the guy everyone turns to when something needs to be done and they've run out of ideas.
The problem at hand? A well known family is preparing a wedding for their daughter. Sounds great doesn't it? Well, there's a slight issue, or rather, a big issue. The groom seems to have a bit of a wandering eye, and it seems that the family's ward Maura is the object of his affection.
In steps Nichol, the problem solver, and to him everything seems pretty easy to fix, he will marry Maura off to a much older man and remove her from the family's orbit so that their daughter's wedding can go ahead without any hitches.
Just as we expect it to go, in the process of doing just that, Nichol finds himself attracted to Maura, and vice versa.
It's the usual romance where we know where it all will go, but still read to the very end and act surprised.
My kind of read :)