Hardcover:
320 pages
Publisher:
William Morrow (October 23, 2018)
A bold, heartfelt tale of life at Green Gables . . . before Anne: A marvelously entertaining and moving historical novel, set in rural Prince Edward Island in the nineteenth century, that imagines the young life of spinster Marilla Cuthbert, and the choices that will open her life to the possibility of heartbreak—and unimaginable greatness.
Plucky and ambitious, Marilla Cuthbert is thirteen years old when her world is turned upside down. Her beloved mother dies in childbirth, and Marilla suddenly must bear the responsibilities of a farm wife: cooking, sewing, keeping house, and overseeing the day-to-day life of Green Gables with her brother, Matthew and father, Hugh.
In Avonlea—a small, tight-knit farming town on a remote island—life holds few options for farm girls. Her one connection to the wider world is Aunt Elizabeth "Izzy" Johnson, her mother's sister, who managed to escape from Avonlea to the bustling city of St. Catharines. An opinionated spinster, Aunt Izzy's talent as a seamstress has allowed her to build a thriving business and make her own way in the world.
Emboldened by her aunt, Marilla dares to venture beyond the safety of Green Gables and discovers new friends and new opportunities. Joining the Ladies Aid Society, she raises funds for an orphanage run by the Sisters of Charity in nearby Nova Scotia that secretly serves as a way station for runaway slaves from America. Her budding romance with John Blythe, the charming son of a neighbor, offers her a possibility of future happiness—Marilla is in no rush to trade one farm life for another. She soon finds herself caught up in the dangerous work of politics, and abolition—jeopardizing all she cherishes, including her bond with her dearest John Blythe. Now Marilla must face a reckoning between her dreams of making a difference in the wider world and the small-town reality of life at Green Gables.

Purchase Links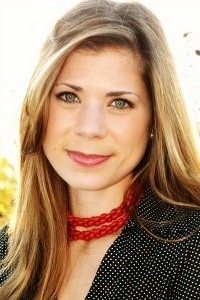 About Sarah McCoy
Sarah McCoy is the
New York Times
,
USA Today
, and internationally bestselling author of the novels
The Mapmaker's Children; The Baker's Daughter
, a 2012 Goodreads Choice Award nominee; and
The Time It Snowed in Puerto Rico
. She has taught English and writing at Old Dominion University and at the University of Texas at El Paso. She lives with her husband, an orthopedic sports surgeon, and their dog, Gilbert, in North Carolina.
Sarah enjoys connecting with her readers on Twitter at
@SarahMMcCoy
, on her
Facebook Fan Page
, on Instagram at
@sarahmmccoy
, or via her website,
www.sarahmccoy.com
.
My Thoughts:
I am completely in love with this book. I don't think I can put into words just how much I love it.
I've always been a huge fan of Anne of Green Gables, watch it every year, it's a tradition that I have held onto for many and I mean many years.
When I was given the opportunity to review it, I jumped at the chance. I wasn't quite sure what to expect but it's about Marilla and it's about Green Gables, and that was enough to pique my interest.
The minute I received the book, I started reading, and I couldn't stop. I was immediately transported to Green Gables and it's almost like I could envision it all in my mind, smell the aromas of the food cooking, feel the cool breeze out the door and see the green rolling hills surrounding the house.
Where Anne of Green Gables centers on Anne, Marilla of Green Gables takes us back, way back into Marilla and Matthew's beginnings. Where they came from, what they did, and how they got to where they are now.
Marilla is a sweet girl, a helpful child who goes out of her way to help her mother Clara, who is pregnant and expecting her third child. While Matthew lends their father Hugh, a helping hand in all manners of farm work, Marilla is inside learning, practicing and becoming a homemaker.
Their life has a comfortable quiet and relaxing rhythm which seems to be disturbed with the arrival of her aunt Izzy. Izzy is Clara's twin sister, something that Marilla didn't know, so their first encounter is quite shocking and leaves her speechless. She is not sure how to feel about her aunt at first, she seems too flamboyant, too cocky and sure of herself, and immediately takes over the reigns.
Izzy is there to help her sister with the late stages of pregnancy, nothing more, nothing less.
In her eagerness to get closer to Marilla she suggests they attend Mrs White's sewing group, which is Rachel's (Marilla's close friend in Anne of Green Gables) mother. The two girls hit it off and become inseparable. I love that the book gives us some insight into Rachel as well, her demeanor and the beginning of their friendship.
I don't want to give too much away because I think that everyone, and I mean everyone, needs to read this book, especially if you're a Green Gables fan, but I will say that there is a blossoming romance between Marilla and John Blythe (Gilbert's father), there is an unexpected death and just so much involved that really brings us an understanding of who and why Marilla is the way she is.
Brilliant is not enough of a word to describe this book. Sarah McCoy did an outstanding job in writing this story and really placing us back into the world of Green Gables.
This book now resides in my
"Favorites shelf - Never to get rid of"
books.