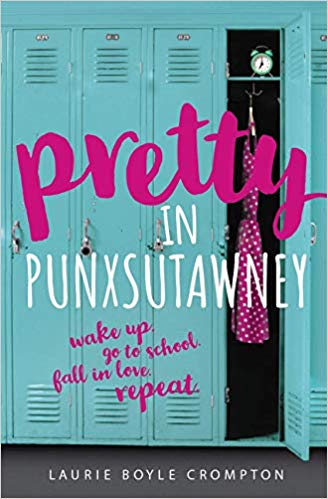 Hardcover: 304 Pages
Publisher: Blink (January 15, 2019)
A
Groundhog Day
meets
Pretty in Pink
mashup from author Laurie Boyle Crompton,
Pretty in Punxsutawney
tells the tale of a girl willing to look beneath the surface to see people for who they really are.
Andie is the type of girl who always comes up with the perfect thing to say…after it's too late to say it. She's addicted to romance movies—okay,
all
movies—but has yet to experience her first kiss. After a move to Punxsutawney, PA, for her senior year, she gets caught in an endless loop of her first day at her new school, reliving those 24 hours again and again.
Convinced the curse will be broken when she meets her true love, Andie embarks on a mission: infiltrating the various cliques to find the one boy who can break the spell. What she discovers along the way is that people who seem completely different can often share the very same hopes, dreams, and hang-ups. And that even a day that has been lived over and over can be filled with unexpected connections and plenty of happy endings.

Purchase Links
About Laurie Boyle Crompton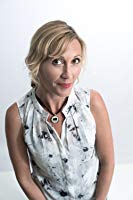 Laurie Boyle Crompton is the author of several YA books, including
Adrenaline Crush
and
Love and Vandalism
. Laurie graduated first in her class from St. John's University with a BA in English and Journalism. She has written for national magazines like
Allure
, survived a teaching stint at an all-boy high school, and appeared on
Good Day New York
several times as a toy expert. And yes, "toy expert" is an actual profession. She grew up in a small town in western PA and now lives near NYC with her family and one enormous and very fuzzy "dog toy expert" named Baxter Bear.
Connect with Laurie
My Thoughts:
Groundhog day, Pretty in Pink.....movies about either repeating the same day over and over, or the girl who is the outcast and not the popular one wanting the popular guy only to realize in the end that she belongs with the geeky boy who has been her best friend all along.
Sound familiar?
I LOVE 80's movies, and groundhog day was one of my favorites.
Pretty in Punxutawney is all that and more. I had such a blast reading this book. What can I really say about it without giving too much away? It's hard to try and talk about this one because if I do, I will pretty much give away the whole story.
I'm going to put it this way, if you love quirky, cute, 80's style movies, story of girl meets boy and falls in love, girl doesn't realize she loves the other boy......this is definitely a Young Adult reader book, with cutesy lines, some funny moments and a very light read, which I actually enjoy even though I'm in my mid 40's.
24 hour loop. Andie keeps waking up each morning in the same outfit she had on the night before and repeating her very first day of a new high school. What will the day hold? Will it run exactly like the previous one or will there be changes?
What ensues is a hilarious romantic cute story that will leave you feeling like running to the tv to rewatch some of the old 80's movies.