Paperback: 352 pages
Publisher:
Lake Union Publishing (July 16, 2019)
From the author of The Art of Inheriting Secrets comes an emotional new tale of two sisters, an ocean of lies, and a search for the truth.

Her sister has been dead for fifteen years when she sees her on the TV news…



Josie Bianci was killed years ago on a train during a terrorist attack. Gone forever. It's what her sister, Kit, an ER doctor in Santa Cruz, has always believed. Yet all it takes is a few heart-wrenching seconds to upend Kit's world. Live coverage of a club fire in Auckland has captured the image of a woman stumbling through the smoke and debris. Her resemblance to Josie is unbelievable. And unmistakable. With it comes a flood of emotions—grief, loss, and anger—that Kit finally has a chance to put to rest: by finding the sister who's been living a lie.





After arriving in New Zealand, Kit begins her journey with the memories of the past: of days spent on the beach with Josie. Of a lost teenage boy who'd become part of their family. And of a trauma that has haunted Kit and Josie their entire lives.





Now, if two sisters are to reunite, it can only be by unearthing long-buried secrets and facing a devastating truth that has kept them apart far too long. To regain their relationship, they may have to lose everything.

Purchase Links
About Barbara O'Neal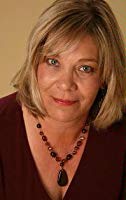 Barbara O'Neal is the author of twelve novels of women's fiction, including
The Art of Inheriting Secrets
,
How to Bake a Perfect Life
, and
The All You Can Dream Buffet
. Her award-winning books have been published in more than a dozen countries, including France, England, Poland, Australia, Turkey, Italy, Germany, and Brazil. She lives in the beautiful city of Colorado Springs with her beloved, a British endurance athlete who vows he'll never lose his accent.
Connect with Barbara
My Thoughts:
Oh my goodness, ohhhhh my goodness!!!!
What a fantastic book!
Imagine losing your sister to a terrorist attack in France....15 years ago. You grieved, you miss her, and you wish things were different.
Kit is an ER doctor and is used to trauma, pressure and dealing with emotions. After a pretty trying day, she heads to the break room for a bit of a rest.
Right then, on the TV, a news story breaks about a fire in Auckland, New Zealand. As her eyes shift to the broadcast, she is frozen in place when she notices a familiar figure behind the reporter. It can't be!
Her sister, Josie, stumbles around through the smoke and debris.
Kit is frozen in place, her eyes tell her one thing, but her heart knows that her beloved sister died 15 years prior, so how can she be right there? She tries to push it away and justify it by saying that the woman just resembles her sister, but the truth is that there is no denying the face, the walk, the scar on her forehead.
From that moment on, the story kicks off. Kit is determined to find out who that woman is, why she looks so much like her dead sister, and if she IS Josie, then why has she been gone all these years, no contact, no reaching out.
There is only one thing Kit can do, and that is to drop everything and rush off to Auckland to unravel this mystery.
The story is told from two points of view, we get to see Kit, her emotions and her adventures as she rushes across the world from California to New Zealand. On the other side, we have Mari (Josie) who has rebuilt a life for herself, married an athlete, has two children and has no need to contact anyone or even go back to her old life.
What will happen when these two worlds collide?
You have GOT to read this book. Barbara O'Neal tells a fantastic tale.
I will say that at first I was so furious with Josie for what she had done to her family, especially her sister. I found her very unlikable but as the story unfolded and the different perspectives and insights came into play, I started to understand where she was coming from.
Fantastic read, definite 5 stars.