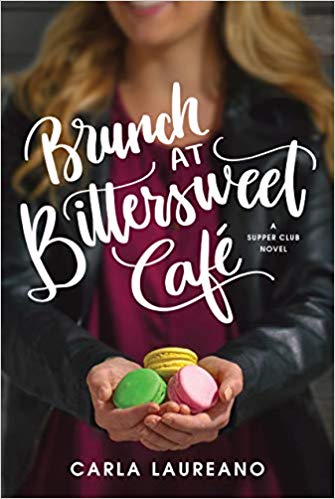 Hardcover:
432 Pages
Publisher:
Tyndale House Publishers, Inc. (February 5, 2019)
From the RITA Award–winning author of
Five Days in Skye
comes a sweet, romantic treat that will leave you hungry for more.
Baker and pastry chef Melody Johansson has always believed in finding the positive in every situation, but seven years after she moved to Denver, she can't deny that she's stuck in a rut. One relationship after another has ended in disaster, and her classical French training is being wasted on her night job in a mediocre chain bakery. Then the charming and handsome private pilot Justin Keller lands on the doorstep of her workplace in a snowstorm, and Melody feels like it's a sign that her luck is finally turning around.
Justin is intrigued by the lively bohemian baker, but the last thing he's looking for is a relationship. His own romantic failures have proven that the demands of his job are incompatible with meaningful connections, and he's already pledged his life savings to a new business venture across the country an island air charter in Florida with his sister and brother-in-law.
Against their better judgment, Melody and Justin find themselves drawn together by their unconventional career choices and shared love of adventure. But when an unexpected windfall provides Melody with the chance to open her dream bakery-café in Denver with her best friend, chef Rachel Bishop, she's faced with an impossible choice: stay and put down roots with the people and place she's come to call home . . . or give it all up for the man she loves.

Purchase Links
About Carla Laureano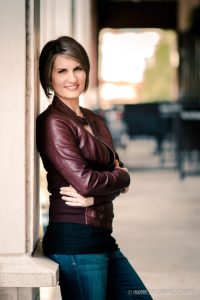 Carla Laureano is the RITA Award-winning author of contemporary inspirational romance and Celtic fantasy (as C.E. Laureano). A graduate of Pepperdine University, she worked as a sales and marketing executive for nearly a decade before leaving corporate life behind to write fiction full-time. She currently lives in Denver with her husband and two sons, where she writes during the day and cooks things at night.
Connect with Carla
My Thoughts:
Brunch at Bittersweet Cafe is the second in the Supper Club series. Although I didn't read the first, this one stands on it's own and doesn't take away in any way, shape or form from the previous one.
Melody is a pastry chef, Justin is a pilot.
They meet during a snowstorm and against their better judgment, for different reasons on both their parts, they start to fall for one another. This relationship has everything going against it.
One of the biggest obstacles is that Justin is already committed to opening a new business with his sister and brother-in-law, a venture that will take him all the way to Florida and away from Denver where Melody resides.
Melody on the other hand has always wanted to own a Cafe, and given that opportunity with her best friend, she is stuck between a rock and a hard place. Does she go ahead and start that business or drop all her hopes and dreams and follow Justin to Florida.
They are both left to make some pretty important decisions.
This was such a sweet story to read, and being that I absolutely love food and baking and cooking, the mentions of all these delicious goodies sure made the read even better.