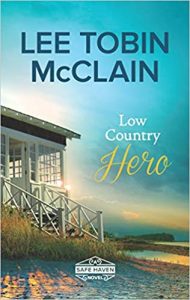 Mass Market Paperback:
384 Pages
Publisher:
HQN; Original edition (February 26, 2019)
Welcome to Safe Haven, where love—and a second chance—is just around the corner…
Sunny, carefree days splashing in the ocean—it's the life Anna George has always wanted for her five-year-old twins. And now that they've made it to Safe Haven, South Carolina, she won't let anyone stand in her way. Not the abusive ex she's just escaped and not the rugged contractor who caught her setting up house in the shuttered beachfront cabins he's refurbishing. When he offers Anna and her daughters a place to stay in exchange for her help with renovations, she's tempted. His gentle way with her girls makes her want to trust him, but she's been wrong before…
A family is the last thing contractor and former military man Sean O'Dwyer wants right now. But when he discovers Anna and her girls, he recognizes kindred spirits. They're survivors who've seen the worst of people, just like he has, and he'll do anything he can to help them. As he and Anna spend their days bringing the cottages back to life and their nights sharing kisses in the warm bayou breezes, Sean must choose between the life he always wanted and the family he can't live without.

Purchase Links
About Lee Tobin McClain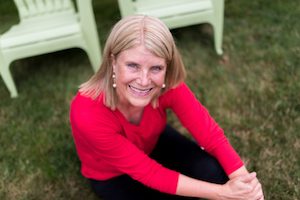 Lee Tobin McClain read Gone With The Wind in the third grade and has been an incurable romantic ever since. When she's not writing emotional love stories with happy endings, she's probably driving around a carload of snarky teen girls, playing with her rescue dog and cat, or teaching aspiring writers in Seton Hill University's MFA program. She is probably not cleaning her house.
Connect with Lee
My Thoughts:
I really and I mean really, enjoyed this one.
Safe Haven is a new series by Lee Tobin McClain, and is set in South Carolina, in a beautiful small coastal town.
Anna George is on the run from her abusive ex. She has twin 5 year old girls who have stopped speaking and are really just wanting a normal life. As they arrive in Safe Haven, Anna makes a quick decision to set up a temporary shelter for her and her children, in some beach cabins that are currently being renovated. She's been through a lot and all she wants is to find a safe place for herself and her children, and to finally break free of the clutches of the man that has brought them so much harm.
Former military man Sean, gets more than he bargained for, when he discovers the mom and daughters hiding out in one of his cabins. He is surprised but he finds himself relating to both Anna and the girls, in a way that not many people could. His own mother abandoned him and his two brothers, when fleeing from her own abusive husband.
He understands where the girls are coming from and how they feel, and he also sees a bit of his mother in Anna. He sees the frustration, the courage and the need to protect her children at all costs.
As both Anna and Sean begin to fall in love, they are faced with a flurry of incidents and decisions that may threaten to turn their worlds upside down. Sean on the one hand is not ready to open himself to another relationship, but his strong feelings towards both Anna and her twins are enough to make him question whether he wants to continue his plans for the future, or throw it all aside to have the family he's always wanted.
Anna on the other hand, is incredibly vulnerable and afraid to open her heart up to another man. She has a lot to figure out and get through before she is able to fully love again.